---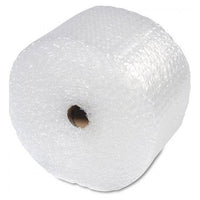 *Pre-Order*:
This option is only availabe when the product goes out of stock.
It is recommended that pre-order products not be combined with orders for currently available items in order to avoid any potential delay in the shipment of available items.( Place seperate order )
Pre-orders may take up to 4-6 weeks to fulfill.
250 feet by 12 inches wide 0.5 inch (large) bubble wrap
Please note: all sales are final. We do not offer refunds or exchanges. Please see our Terms and Conditions for more information.